Hi families! We invite you to join us for our children's faith formation experience called Christ Kids.
Christ Kids invites children and families to come down to the fellowship hall after worship (around 10:05am) for a time of fun, learning and service on the first Sunday of each month.
On all other Sundays of the month, Christ kids will be meeting for Kid's Church time in the middle of the worship service. They will dismiss them after the opening song/hymn and their leaders will bring the children back into the sanctuary during the last song.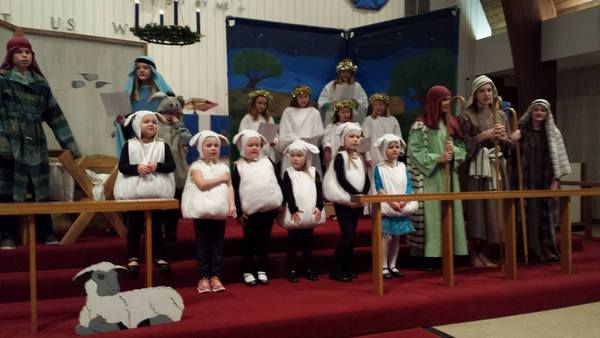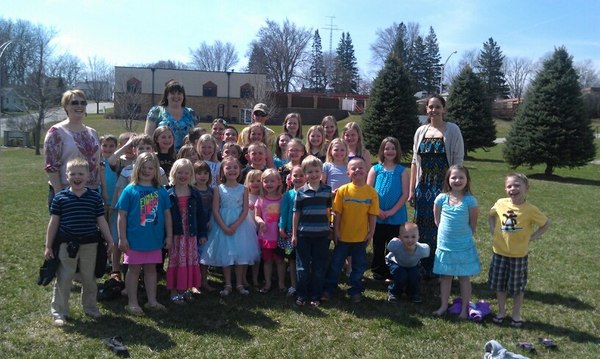 Our goal is to equip parents to raise children of faith at home and not just leave faith formation to the 'pros' at church on Sunday mornings.
One excellent tool to help you model faith at home is called "Faith 5" (or Faith Acts In The Home) which comes from Faith Incubators.
Faith 5 involves setting aside just a few minutes each night to invest in your relationship with your family and your Lord.
Here are the 5 parts of Faith 5.
Share highs and lows of the day (Name something good and bad you experienced today. Can't think of a personal one? Check out the headlines from the news and grow your empathy and compassion for the larger world).
Read a daily Bible verse (use the monthly Bible reading calendar provided at church, the YouVersion Bible app, or pick your own verses)
Talk about how the daily Bible verse relates to your life,  (Explore the verse a bit. What does it mean in your own words? How might it relate to where you are today in your highs and lows?)
Pray for each other's highs and lows out loud.   Simply talk to God, thanking Him for the highs and asking Him to help you with your lows. You might also pray for anyone you know who is sick, troubled, or going through a hard time and for any other concerns you have.
Bless each other. (make a cross on each other's forehead/hand, say "God bless you," or "Jesus loves you and so do I," or come up with your own blessing).
That's it- simple, easy and effective.  We strongly encourage you to make Faith 5 a part of your daily routine. It has been shown to draw families closer to God and closer to each other.
Here is a monthly Bible verse calendar to help guide your daily readings.